Double-Breasted Blazer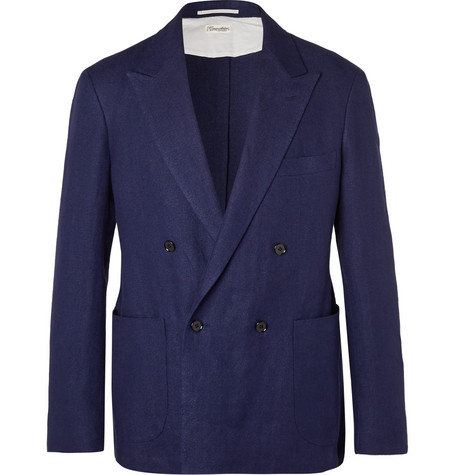 Once seen as a very chic piece, the double-breasted jacket has changed a lot since then. It is found in various materials such as linen, cotton and wool to be smart casual to chic to please everyone. Because it is gaining popularity, it is now possible to get one, regardless of your budget. Be careful, this style is not suitable for men with a prominent belly, even more if the distance in width between the buttons is large.
Who can wear that style of blazer? Skinny or slim men.


Personally, I love it and I think it adds a lot of dynamism and variety to your sports jacket wardrobe. If your figure allows you it might be interesting to add one. You can easily dress it up by wearing it with dress trousers for a meeting or dress it down for a date night with a faded jeans and a casual shirt.
Style tip : The double-breasted jacket is always more beautiful when buttoned, it is not be ideal for those who prefer to wear their jacket open.


What is your style? I can help you find it. Message me and I will be happy to help!